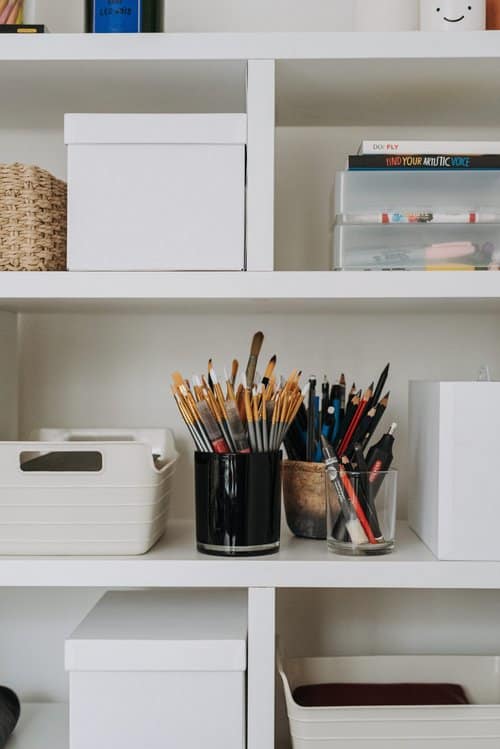 We know that welcoming someone into your home is a very personal thing.
We understand that your home is your private space and inviting a team of people into it involves a lot of trust.
You might be feeling nervous about showing us around your house, and we completely understand, but it's what we do! We've worked on everything from over-spilling cupboards to jam-packed wardrobes so you have nothing to worry about.
Our team works with a complete absence of judgement, and one simple desire…to give you a home you LOVE that works for you in the way you really need it to.
We want you to enjoy this process. It's an exciting opportunity to change the way you live in your home, and we're here to support you every step of the way.
PREPARING FOR YOUR CALL
Our video consultation call is an opportunity to chat through your current challenges, tell us what your goals are, and how you currently live in your home. It's also a chance for us to really get to know you and your space.

Don't worry, you won't need to show us every cupboard, but we do need to have a good look around your space to understand how it currently works, and get a feel for the size of the project.
Some of the questions we'll be asking you are:

WHAT'S CURRENTLY WORKING FOR YOU, AND WHAT ISN'T?
One of the most important things for us to know is what dictates how your home needs to function.
Who are you living with? Do you have kids, a partner, or relatives at home? Do you have any pets? Do you work or run a business from home? Do you have a nanny, housekeeper or other staff in your house regularly? Do you have hobbies that you want to make space for? Do you have a specific morning routine that needs to be slick for the rest of your day to work?
What works in the routines you have, and what doesn't? What do you feel most frustrated by, or where do you lose the most time?

WHY ARE YOU RE-ORGANISING?
It's helpful for us to know if there's something specific prompting your organising project.
Do you have a new baby on the way? Are you going back to work after having a baby? Are you facing an upcoming house move, perhaps upsizing, or downsizing? Or do you just want to get stuck into a full edit and reorganise of your current wardrobe or kitchen?

WHAT ARE YOUR KEY GOALS AND PRIORITIES?
Our job is to ensure you get the results you want, so we'll help you define specific goals for your project.

Starting with your top priority, we'll create a tailored plan for you, and estimate the time needed to complete your project.
If you'd like our help across multiple areas, we'll talk about how to break it down by space, and put together an estimate for the time needed to complete each area.

Once you're happy with everything and ready to get started, the real fun can begin! We'll book in some dates and start transforming your home.
Our goal is to help you create a home that you're excited to spend time in. We're here to make your life better, by making your home better.